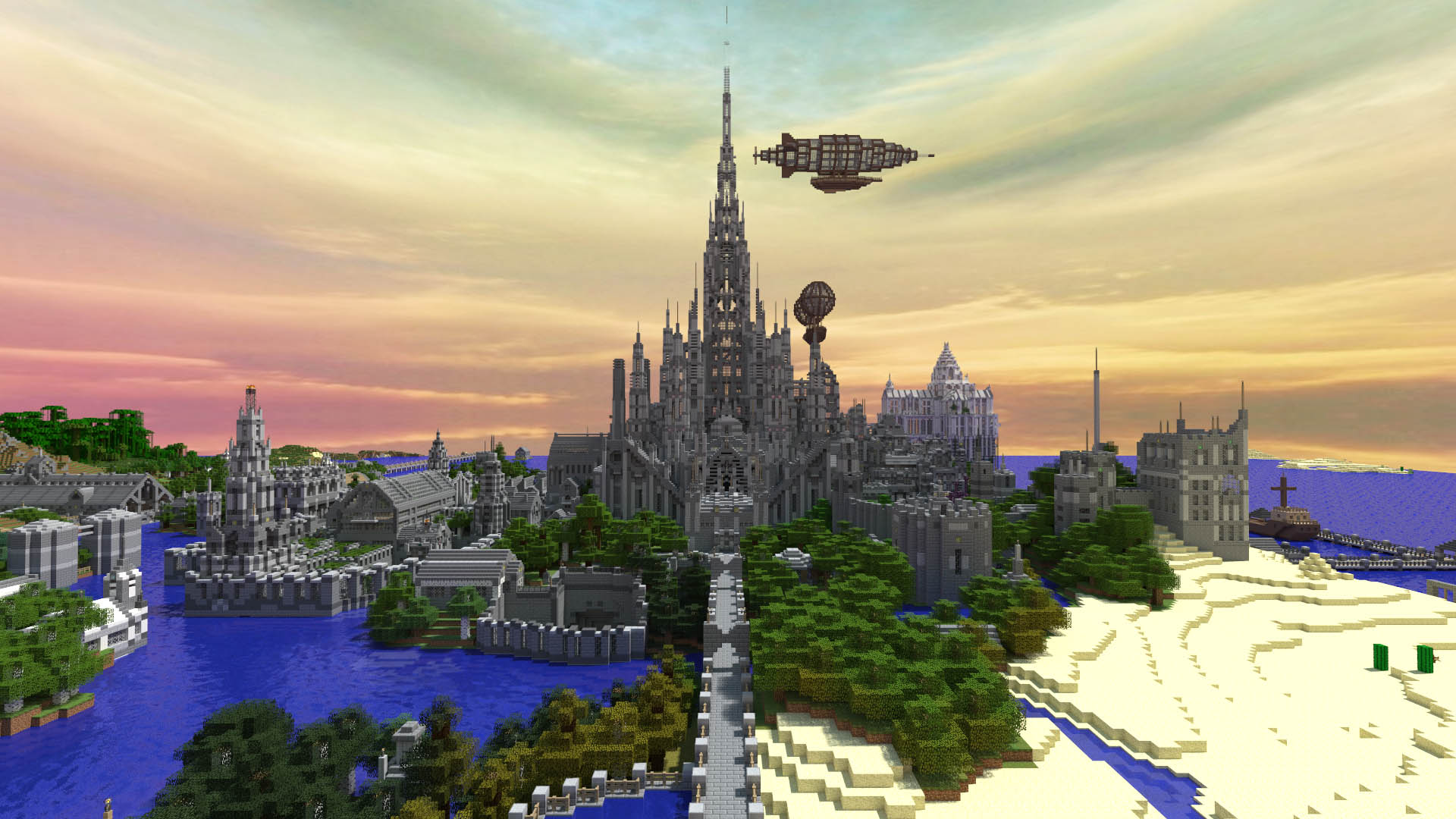 Imgur Minecrafter danrharvey has been working on a castle for a long time. A really long time. Specifically, around five years.
Dan commented, "I started out playing exclusively Survival, but in the back of my head I knew I wanted to get stuck into a creative mode build." Taking on a life of its own, his project continued seemingly endlessly. Featuring a fortress, residential, factory, and town-specific sections, every area radiating outward from the central structure began to take on a life of its own.
Dan's gallery has a quick tour of the map, though there is presently no available download. That might change in the future, however.